Our most recent team, Los Escojidos as they called themselves, were here in mid-March. Like many of their predecessors they helped the elderly during the Silver Star program and gave out gifts to people in some of the poorest communities. They also worked on construction projects and helped at our Ein Gedi Ranch. A group of men helped install the skirt on a mobile home for a needy family. Another group of missionaries organized and cleaned our ceramics room at the ranch. In addition to highlighting their hard work, we would like to highlight a few observations about this team.
Many of our mission participants meet for the first time during these mission trips. Despite that they are all strangers when they get off the plane, they are friends by the time they leave. They spend only two full days here, and yet, the work is so gratifying, and the experience so life-changing, that they form strong bonds. It proves that missions does not only help the poor and the downtrodden, but it also does something very special to the hearts of those helping. And Los Escojidos experienced just that. Although all our mission teams seem to form a bond, their was especially tight and we are so thankful for that.
Mission trips like this will help change the world view of its participants and that happened with this group as well. That change in world view was highlighted by an observation made by one of the team's participants regarding the children of the stables. They saw that despite the horrible conditions under which the stable families live, the children still had smiles on their faces. They were very content just to be playing in a pile of sand. Because of we generally live in such privileged conditions in the United States, we feel that we need to surround our own kids with a life of luxury and material goods for them to be happy. However, nothing could be farther from the truth. Children need to feel loved and they of course also need the love of Jesus Christ. Although New Vision Community Church does give them small toys and candy to brighten their days, the message we try to emphasize is the importance of the gospel. We hope that this is a lesson that future missionaries can take back home with them when they go back to their own households.
Thank you team Los Escojidos for all your hard work!!  Randy Shaw, Juan Vargas, Scott Bartels, Jennifer Onoja, Carol Couch, Dugan Gallina, Carmen Ortiz, Junior Reyes, Axel Suarez, and Sean Perez, you all made a great impact here in Laredo!
In Their Own Words
"I was blessed for my life to serving people that really needed it."
"I was so touched with the way everyone received us.They were so appreciative of everything that we helped do. The pastors are very special human beings with big hearts.The people are so grateful and so humble. The children were so happy to receive the sweets and toys we handed them. The smiles were heart warming. It was heartbreaking also to see first hand how some families live. The Stable families were very sad, but they looked like it was okay. Children playing on a hill of covered sand pile just having the greatest time……..The ladies at the Mission were hard workers making sure that our meals were always done. Everything deliciously done. Big smiles every moment we spoke and lots of blessing being said. The coming together to accomplish all that was done was wonderful. The meeting strangers and coming together within minutes was a blessing. I feel blessed to make new acquaintances that I will never forget."
"This was an amazing experience. From the beginning, I felt welcomed as part of the family. The gratitude and appreciation from everyone was overwhelming. I came here to help others and felt like I received many more blessings from the KeHE team, Lucy and Luis (and Sean!) and the community than I then I will ever be able to return. I'm so thankful for this opportunity and what I've learned from everyone and I look forward to continuing this journey when I return home. I will look for opportunities where I can help others and I would also love to return here in the future. I am blessed to be included and I am thankful for my new friends."
"Very touching experience. The love that I have seen and shared will stay with me for the rest of my life. Coming here has been the best thing I've done. By coming here I have created a new family…a family away from home. I will never take for granted the things that God has blessed me with. This has made me realized that helping goes a long way. All I need to do is lend my time and hands to make someone's day. Everyone in Laredo has been an angel sent from God to touch our hearts and help us be better people."
"This weekend in Laredo was a very unique and meaningful experience. I was touched by the love and compassion of everyone here at the Laredo Mission as well as by the people when we served. I was moved that in the face of poverty, the people here were joyful, generous, and genuinely happy that we are here. The impact of this mission is real and serves both the physical and spiritual needs of the people. I consider myself blessed to have been a part of this trip."
"My impressions of the trip were changed from the time I got here to the time I left. When I first got here, I was told we would form a bond with the team. I didn't believe it at first, but at the end of the trip, I can say we did.  We all worked together; everyone had patience with one another. It was great to feel that kind of bond. I also didn't think we would make that big of an impact. I was wrong. Helping the families get the food or helping them to the cars with groceries and seeing their smiles, you would tell it was a big impact to them and me. They were so grateful it was very humbling experience and I am glad I was able to be part of it."
"The experience was mind blowing and a blessing. To know that a day or two of talking, walking or hanging out with someone can make a huge difference in someone's life.  To know you can help in so many ways has changed me as a person and it will have a positive impact on my life long form. I am grateful I got the chance to experience this moment in my life because to me it is and forever will be unforgettable."
"Para mi esta misión fue una de las experiencias mas grandes que he tenido en mi vida. Me toco en muchas formas. Aprendi a querer mas a los ancianos y a respetar mas a las personas que trabajaron con ellos. Al visitar los establos aprendi que hay que ser mas agradecidos con lo que Dios nos da y enseñar a nuestros hijos hacer lo mismo y a aprender a compartir con los menos afortunados. También aprendi que hay organizaciones que se entregan por completo a su misión."
"For me as the team leader, it was once again amazing to see the group come together in such an incredible way. I believe with all my heart that the spirit of love, joy, peace, unity, acceptance, and most of all love–works magic that is beyond denial. All those attributes point to only one  person. The one who lived it out better than anyone ever will, the one who died for me."
"A true blessing, caring and loving people. An opportunity for me to be a better leader going forward. I want to use gratitude to change my attitude keep patience during tough times, and commit to making a difference for people in need. Luis/Lucy and the whole team they have built are very special. What I can tell people now and after the trip is over, there is no good reason that should keep you from this experience."
If you would like to do a short term missions trip, contact us or call us. If you are an individual, we can attach you to another group. If you are a company/church,/organization that would like to organize something for your employees/members, we can put something together as well. We certainly can use the help!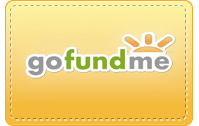 Author: Luisa Rodriguez is the official blogger for New Vision Community Church, daughter of Pastors Lucy and Luis DeLeon, and the author of Fruitfully Living.