Another wonderful mission was completed here in Laredo. We want to thank the Canadian Huggers, as they named themselves, for their generosity and the fourteen suitcases worth of supplies that they donated to the people of Laredo. The suitcases were stuffed with clothing, medical supplies, and toys for the children. They had the opportunity to personally distribute the items in five of the neediest areas. Before making their distribution rounds, the team worked effortless to bag grocery items that were distributed along with their supplies. It was an amazing time and we know the recipients are eternally grateful.
This team also had the opportunity to cultivate our popular moringa plant. We use moringa in a variety of ways, but the preferred use is for our moringa tortillas available at our Joseph Store House. (The benefits of moringa are widely known but for a quick summary you can read this article.) The team also helped set up a nursery for the plants at Ein Gedi Ranch. The help that missionaries provide at our ranch help us to expand this area of our teaching ministry and keep the ranch operating. It is our desire to show God's love and teach the gospel by showing local families self-sufficiency through gardening and animal husbandry. Mission work continues to make that possible.
On Friday morning, the Canadian Huggers gave out food bags to our registered elderly during the Silver Star Program at church. The elderly are many times neglected in our society, but the mission team made them feel as part of our community.
Thank you again Canadian Huggers! We know that not only did you make an impact on the people here but that God's work here made an impact on you!
IN THEIR OWN WORDS
"Very positive experience! Will take away of the things learned to my personal life. Everyone should to to this mission church for a better understanding of themselves."
"I was truly impressed…….From bagging product, to distributing to the less fortunate, everything is so well planned and accounted for. It was sheer joy to see that these gestures brings smiles to the seniors, children, and adults."
"…. Perhaps TOL can start to help Canadian communities that need help. I have enjoyed my two days in Laredo and hope that other TOL staff can have the opportunity to come and experience what I have seen in my time here."
"This mission trip has exceeded all my expectations. I am in awe and speechless of New Vision Community Church and all the work Pastors Luis and Lucy do. I can only think of my experience and intentions as a "spiritual bootcamp."  Hard word, hands on, face-to-face, truly inspirational to be a part of New Vision's service in Laredo. I will be forever grateful for my time with my team and Pastors Luis and Lucy. As I search for where I am meant to be, and since peace within myself, I will strive to keep my faith and trust in God again. Thank you all who are involved behind the scenes and on the front lines of New Vision Community Church and Pastors Luis and Lucy."
"Wow. I am not a religious person, but I definitely felt the presence of a higher power and experienced the miracle of human compassion…….. I witnessed first hand the power of beliefs and how one by one they are changing people's lives, empowering them; not enabling them. I an leaving here with a full heart. The people of Laredo have hugged me, kissed me, blessed me and cried with me. They have nothing but have given me so much. I am going home to Canada to hug my family, tell my family I love them.  The world reaches out in different ways. This week Laredo reached out to me and changed my life forever."
"This was my second time and the experience just impressed me each time. Last year we worked on the early stages of a home renovation. We were able to re-visit that home and see the completed project……. Now I am filled with gratitude at having been given this opportunity to serve."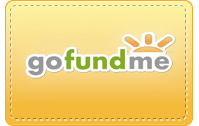 Author: Luisa Rodriguez is the official blogger for New Vision Community Church, daughter of Pastors Lucy and Luis DeLeon, and the author of Fruitfully Living.