Even though our missionaries are really only here for two full days, they do get to witness a sample of many of our different ministries. Because of the wide scope of our outreach ministries, those that are not familiar with our little church may be led to believe that we are made up of a much larger congregation. You can imagine then that in order to do what we do, with a limited number church volunteers (although incredibly dedicated and hard-working), we have to be organized and efficient. The mission team we had here in November 2015, the Texas Chainsaw Moringa Crew, were able to pick up on that. They witnessed firsthand the amount of work that can be packed into two full days.
We are thankful for the work that the Texas Chainsaw Moringa Crew did here in Laredo. It is through the support and hard work of the missionaries that we can serve so many in the community and accomplish so much for God's Kingdom. While they were here they sorted product; they harvested Moringa from Ein Gedi Ranch; they distributed donations to the people of The Colonias (some of the poorest areas of Laredo); they were able to serve Thanksgiving dinner to the elderly and so much more. It was hard work, but they did it with a smile and with love in their hearts.
Below you can read in their own words how they felt and through the pictures you might be able to see what they experienced during their time with us. Again we thank them for their hard work and for the hard work of the volunteers from our congregation who without their dedication, we would be unable to maintain continuity from one mission team to another.
In Their Own Words
"…….What an amazing team i was honored to serve with. We harvested moringa trees and some of the team tapped the hoop greenhouse. We had lots of laughs and team work. We then were blessed to minister in the Colonias to hundreds of people. Very happy people to see us and the children were full of loving smiles.  Serving the elderly was so special to be part of. Seeing the impact to the team members made it very special to see them grow in many ways….."
"This trip has re-opened my eyes and my heart to what it means to commit to service. It was gratifying an experience I will carry with me for the rest of my life. I will definitely come back."
"My feelings went from complete procrastination for several years…to a 'all in' in a matter of weeks. Taking the step to commit was the most intimidating but has been incredibly rewarding. We put "days" worth of work into two days and helped each other as well as hundreds of people. The need stretches farther than I ever imagined and was very humbling to witness. The invitation to bring and serve with my family is next on my list, so they are met with the same humbling experience but much sooner in life."
"My first impressions of the Laredo trip was; I was impressed with the infrastructure of New Vision, with the church, Joseph Store, off site storage, the farm, etc. The amount of elderly that were served for Thanksgiving dinner, how happy they were; that was a special moment. Like many, I have spent time helping in my local communities, however the work that Pastors Luis and Lucy have done is amazing. I can't wait to branch out from this experience and have more inclination to start something similar in my community."
"It was a great experience that was extremely memorable. The team dynamic was amazing. Everything worked out just perfectly from the right amount of "turkey" to the basil and moringa yield. The children's expressions on their faces after choosing a toy were unforgettable. The video of the homes that have been given was a tear jerker–the music sung was beautiful and the laughs were fun! Great time- amazing!!!"
"Luis and Lucy are very organized, they know the needs of the community, and so are very effective and productive with their ministry. They touch so many with limited resources. Thank God for Luis and Lucy and for what they do. I learned, you warm your own heart by opening it to others."
"Thank you Lucy and Luis on such an amazing and eye-opening experience! It is hard to have an idea of what to expect coming here and it is heart-wrenching to see the poverty right here in the US. I will be getting more involved in my community….."
"Incredibly rich and rewarding…I feel very connected to the mission of KeHE to be a world-class giving organization. Luis and Lucy are community superheroes and deeply inspiring. I feel fortunate and blessed. Thank you!"
If you would like to do a short term missions trip, contact us or call us. If you are an individual, we can attach you to another group. If you are a company/church,/organization that would like to organize something for your employees/members, we can put something together as well. We certainly can use the help!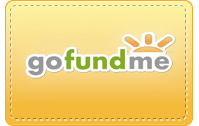 Author: Luisa Rodriguez is the official blogger for New Vision Community Church, daughter of Pastors Lucy and Luis DeLeon, and the author of Fruitfully Living.