This team could not have chosen a better name, Small but Mighty. They were small, but they were mighty. They were only five-man team, but they were able to accomplish so much in a very short period of time.
While they were here, they were hard at work at our ranch, Ein Gedi. They finished harvesting the last of our moringa crop and trimmed them down in preparation for spring seeding. After clearing the moringa area, they cleaned the entire ranch paving the way for the work that awaits us in the spring. It is tough work, but they did it joyfully and with vigor.
Christmas is always a special time for us and we like to use that time to give back to our communities. Small but Mighty was very much involved in those efforts. They decorated the Christmas Tree at Ein Gedi which is also the community's Christmas Tree. It was a fun time for all to witness the lighting of the tree within Pueblo Nuevo, the community were our ranch is located.
You can't have Christmas without presents! Small but Mighty showed the love of Christ by distributing presents to the children and families of the Stables, las colonias San Enrique, Tanquecitos, and Ranchitos and of course Pueblo Nuevo. (If you have read some of our previous posts, you will know that these are some of the poorest areas of Laredo and of the United States.)  And if that was not enough, they prepared a wonderful breakfast for our elderly on Friday morning and where able to send them off with a small gift!
Thank you Small but Mighty for all the hard work!
In Their Own Words
"My impression of my whole experience was one of excitement an of seeing the servant hearts in the pastors Luis and Lucy and of the volunteers at the church, ranch, and senior day. I am very impressed with the growth and expansions that have been made with New Vision Community Church and I am excited to see more growth."
"To be grateful for all that I am blessed to have. To see the joy and gratitude on all that we served is  invaluable."
"The entire experience was a complete blessing. I had the opportunity to impact the lives of so many in a very short amount of time. It was also a great way to see first hand how many families suffer and their awful living conditions while even living in the US (very humbling experience). To the same effect, it was a great opportunity and way to become closer to the people I work with."
"The entire trip was absolutely breathtaking. While I was informed that many of the people I would see are living in dire conditions, my mind could not visualize families living in horse stables or children who did not have the most basic life necessities. I have the utmost respect for the group at New Vision Community Church for doing such an outstanding job helping those who truly need it. I walked away from Laredo more humbled than ever and I can assure you more motivated than ever to help those in need, however I can."
"……. Their passion and compassion to serve those in need is truly amazing and shows their love for the Lord. The seniors and children of Laredo touch my heart each time I come to Laredo and I experience new encounters that stay with me and keep me humbled."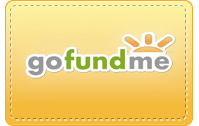 Author: Luisa Rodriguez is the official blogger for New Vision Community Church, daughter of Pastors Lucy and Luis DeLeon, and the author of Fruitfully Living.