Super Tuesday is only a few days away and although as a church we will not tell you who to vote for, we want to encourage you to seek guidance and wisdom from God before you make a decision. In this country, we have been given a privilege to have a voice in whom we will choose to govern this nation. It is a privilege few have enjoyed in the history of mankind. Don't waste that gift from God by failing to perform your civic duty and voting. This is your chance to choose godly men or women that represent Biblical values.
Understandably, it can be overwhelming choosing a candidate. Thankfully, there is a lot we can learn from the Old Testament and we have provided scriptures below as a starting point. Although some of those scriptures were direct commandments to the nation of Israel, Ecclesiastes1:9 tells us that there is nothing new under the sun. It is therefore not a stretch to think that if we don't heed the same advice that God gave Israel for choosing leaders, we may be vulnerable to some of the same consequences that they endured. Those disastrous consequences were also the result of habitual sins that plagued the nation of Israel. Therefore any leader that we elect to any office should reflect godly beliefs and not promote or condone sinful behavior for the sake of our country.
What we most NOT do is be "one issue" focused. We cannot choose a candidate because he has a policy that will benefit ME. Remember, true Christianity is not selfish, it is selfless. Instead, we must support that candidate that will be best for the nation as a whole for God's glory. But if you judge a person on only one issue, you may have missed that he is just in most of the other ones. That type of person can be swayed and reasoned with in the area that he or she is lacking.
No candidate is perfect and no candidate completely represents the will of God. However, there will be some that represent it more than others. And the best way to do that is to evaluate them based on the lessons derived from Matthew 7. In other words, evaluate them based on their fruits, not necessarily on what they say. Their fruits will be those things that align themselves with the word of God (acts of humility, giving, wisdom, etc.) and not necessarily those things that are worldly such as (wealth, power, eloquence, etc.).
We encourage you to not take our word for it, but to study God's word as you prepare yourself to make this very important decision. We are providing these verses below divided into topics as a starting point, but seek the scriptures for yourself and pray for each candidate before making a choice.
GODLY QUALITIES OF A LEADER OR NATION
Proverbs 28:2 When a land transgresses, it has many rulers, but with a man of understanding and knowledge, its stability will long continue.
Proverbs 11:14 Where there is no guidance the people fall, But in abundance of counselors there is victory.
Proverbs 29:2 When the righteous increase, the people rejoice, But when a wicked man rules, people groan.
Proverbs 29:18 If a king judges the poor with truth, His throne will be established forever.
Proverbs 29:4 The king gives stability to the land by justice, But a man who takes bribes overthrows it.
Proverbs 16:7 When a man's ways please the LORD, he maketh even his enemies to be at peace with him.
Exodus 18:21 Furthermore, you shall select out of all the people able men who fear God, men of truth, those who hate dishonest gain; and you shall place these over them as leaders of thousands, of hundreds, of fifties and of tens.
Psalm 2:10 Now therefore, O kings, be wise; be warned, O rulers of the earth. Serve the LORD with fear, and rejoice with trembling.
Proverbs 14:34 Righteousness exalts a nation, but sin is a reproach to any people.
Proverbs 20:28 Steadfast love and faithfulness preserve the king, and by steadfast love his throne is upheld.
Deuteronomy 16:18-20 You shall appoint judges and officers in all your towns that the Lord your God is giving you, according to your tribes, and they shall judge the people with righteous judgment. You shall not pervert justice. You shall not show partiality, and you shall not accept a bribe, for a bribe blinds the eyes of the wise and subverts the cause of the righteous. Justice, and only justice, you shall follow, that you may live and inherit the land that the Lord your God is giving you.
I Samuel 13:13-14  And Samuel said to Saul, "You have done foolishly. You have not kept the command of the Lord your God, with which he commanded you. For then the Lord would have established your kingdom over Israel forever. But now your kingdom shall not continue. The Lord has sought out a man after his own heart, and the Lord has commanded him to be prince over his people, because you have not kept what the Lord commanded you."
WHY NATIONS FAIL
Nehemiah 9:36-37 Behold, we are slaves this day; in the land that you gave to our fathers to enjoy its fruit and its good gifts, behold, we are slaves. And its rich yield goes to the kings whom you have set over us because of our sins. They rule over our bodies and over our livestock as they please, and we are in great distress.
2 Kings 2:17  (This chapter gives very specific reasons why Israel failed as a nation in Old Testament times.)
Ezekiel 22 (This chapter also gives very detailed reasons on why Israel failed to include idolatry, oppression of the poor and needy, extortion of the sojourner, to name a few.)
Take some time to read the following link. It delineates the reasons why the Nation of Edom was eventually destroyed. Interestingly there are a number of parallels to the United States.
HOW WE ARE TO CONDUCT OURSELVES UNDER ANY GOVERNMENT
I Peter 2:13-17 Be subject for the Lord's sake to every human institution, whether it be to the emperor as supreme, or to governors as sent by him to punish those who do evil and to praise those who do good. For this is the will of God, that by doing good you should put to silence the ignorance of foolish people. Live as people who are free, not using your freedom as a cover-up for evil, but living as servants of God. Honor everyone. Love the brotherhood. Fear God. Honor the emperor.
I Timothy 2:1-3 First of all, then, I urge that supplications, prayers, intercessions, and thanksgivings be made for all people, for kings and all who are in high positions, that we may lead a peaceful and quiet life, godly and dignified in every way.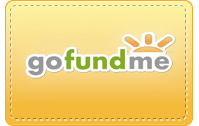 Author: Luisa Rodriguez is the official blogger for New Vision Community Church, daughter of Pastors Lucy and Luis DeLeon, and the author of Fruitfully Living.