Spring is a wonderful time of the year at Ein Gedi Ranch. It is when the new seedlings start growing and the Ranch is prepared for a summer harvest. There is a lot of activity but we cannot do it alone. Therefore we rely on the hard work of our missionaries who will come for a long weekend to spend it with us in Laredo and help us with our ministries.
Team Dottie from KeHE did their part in helping us prepare for the spring. They tilled all the land and seeded the gardens. Make sure to check out the pictures below!
The team was also given the task of sorting vegetables in perpetration for our elderly ministry and sorting clothes to distribute in our poorest community. Team Dottie were able to see the happy faces of adults and kids as they received much needed items in some of our poorest areas of Laredo called "Las Colonias," including the neighborhood where the ranch is located. They saw families living in horse stables and where able to understand how used clothes can be received with so much enthusiasm. They also were able to welcome the elderly into the New Vision Community Church to receive their monthly bag of free groceries. They were overwhelmed with hugs and kisses.
Thank you Team Dottie for all your hard work! Make sure to read below what the Team had to say about their experience in Laredo!
In Their Own Words
"This is a wonderful experience. We need to expand opportunities to sell the products made here. This will increase they buy power of the mission. Thank you Lucy and Luis! I am so happy to have shared this experience with you and I will be back."
"My experience from my Laredo trip was wonderful!  It was great to meet more of the Kehe team from other parts of the US. It was great to be involved with the elderly and how you have taught the community how to take up a trade and use that trade to make themselves better."
"I have never seen a group work harder than Team Dottie. They saw a need and reacted to it with love. I am amazed at the love being poured out from this little church and the vision of Lucy and Luis. I come back to "my life" humbled, more grateful for what I have, more grounded."
"Got to learn about some of the types of effort that goes into putting something on the scale of what the church does for the elderly and the needy on a regular basis. Though I always thought it was not easy, I am getting to understand how difficult it is to be continuously at it—with the single focus being on just serving."
"The love and compassion seen through the eyes of Lucy and Luis have been a tremendous blessing to me. I have been praying to the Lord to find me a path to better serve for some time now. I knew I would find my way and this trip was the door opening. To simply give yourself is very freeing. I take home in my heart experiences named Victor, visions of single moms uplifted, kisses and blessing given freely from the elderly, hugs and praise. I look forward to returning with others including my daughter."
If you would like to do a short term missions trip, contact us or call us. If you are an individual, we can attach you to another group. If you are a company/church,/organization that would like to organize something for your employees/members, we can put something together as well. We certainly can use the help!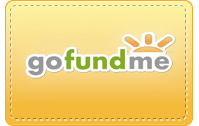 Author: Luisa Rodriguez is the official blogger for New Vision Community Church, daughter of Pastors Lucy and Luis DeLeon, and the author of Fruitfully Living.