A couple of years ago, New Vision Community Church had a job opening for a driver and through some recommendations, we hired Felipe. He was an extremely hard worker and we were delighted to have him on our team helping our ministry. In the course of his work for New Vision we found out that Felipe was a single father raising five children. He was living in a 10×10 room with all the children and his mother. When Pastor Lucy visited his home, she was heartbroken upon seeing the horrible conditions in which they lived in. It was not hard then for the church to decide to make every effort to give this man a home. The result was a labor of love that came to a wonderful conclusion when a mission team that called themselves Team Moonstone was able to put the finishing touches and hand over the house keys to a thrilled Felipe.
Building a home for Felipe became a possibility because a whole community stepped in to help. Businesses, both in and outside of Laredo, donated material and their services. Mission Teams which included members from a church in New Mexico and employees from KeHE, provided materials and labor. Volunteers from our church coordinated the effort. For eight months, each of these groups formed a building block both literally and figuratively. The last piece was placed by Team Moonstone. They came to Laredo baring gifts, furnishings for his home. That allowed us through the hard work of the team to decorate and give the house a feeling of home. Most importantly, Team Moonstone helped us dedicate it to God and pray for it. Seeing the joy displayed by Felipe and his family will be forever seared in our hearts and Team Moonstone's as well.
While Felipe's new home is modest in comparison to the types of homes renovated and given away by popular TV shows, it is evidence that even in remote places like Laredo, TX the church can continue to do its job of helping the needy. Certainly, New Vision did not work alone, but it helped unite and bring a community together. We are not afraid to engage and be heavily involved in our communities. Churches can do so much more than just be a place where people gather for Sunday service. Our church is small, a congregation is made up of less than 150 people, and our congregants are of modest means. Yet through faith, reliance on God, and willingness to get our hands dirty we have accomplished so much. Felipe's home is only one of over 40 that we have managed to help give away.
We therefore want to encourage you, whether you are a pastor or a new Christian, don't limit God by letting the budget, your schedule, your commitments, your reliance on worldly things, or even your own limitations determine what you can do for God's Kingdom. Because if New Vision had done just that, we would have never been able to give away our first home. Walk by faith, not by sight. At every step of constructing Felipe's home we did not know where the funding would come for the next project. We just knew we had to keep moving. Let God give you the vision of what He wants accomplished, and then step out in faith, never looking back.
While Team Moonstone was here, they lived out I John 3:17-18: "But if anyone has the world's goods and sees his brother in need, yet closes his heart against him, how does God's love abide in him? Little children, let us not love in word or talk but in deed and in truth." In addition to their hard work on behalf of Felipe, Team Moonstone also helped with our other regular ministries. They handed out groceries to the elderly during our Silver Star program. Like other mission groups before them, they also worked at Ein Gedi Ranch and helped hand out donations to needy families.
Thank you Team Moonstone for all your hard work! Make sure to check out their pictures below.
In Their Own Words
"I'm grateful to have been part of such a dynamic team. People who work well together and are fun to work with. I am so impressed with New Vision, the number of people who rely on your church for food and support, as well as the variety of projects on the go at once. I am also blessed to work for a company that sees the importance in this type of work and supports it. I will always remember this experience and hope to do it again."
"This was an emotional journey that Lucy led our team on. Lucy connected us with her community of giving, love, faith, and hope for all that come into her circle. We worked hard and then connected with the people that would and did benefit from the generosity of the mission. To see the grateful recipients and the need that was being filled was truly wonderful. Thank you for this amazing experience!"
"It is overwhelming the amount of people that need assistance. The mission has many different missions to help the community."
"I felt very much part of a team all working together and caring about the same thing.  Connectivity with others on a deeper level. I loved working hard all day. Sharing meals and then sharing our experiences at night. Lucy has totally go it going on! Loving, warm, and a million things being organized all at the same time."
"This was an amazing experience that confirmed that I am working for a great company. I truly believe that every singling KeHE and Tree of Life employee should have this experience. Thank you for a wonderful experience. I will be sure to spread the word to other employees."
"I really enjoyed a most memorable experience! Lucy and Luis were very good hosts! Helping others gave me a feeling of euphoria! Material things don't matter. Giving of yourself is the greatest gift you can give! Everyone got along with everyone! It was great team chemistry! Seeing the feeling of joy everyone we helped was very heart warming! Hearing the story of Felipe and seeing how his life was transformed when we finished working on his house was truly uplifting!"
"Being part of the Laredo mission trip was one of the exceptional experiences of my life. The team worked together and came up with one purpose. Turning a house into a home is one of the mission trip highlights, a home where family starts to build the unwavering love to every member of the house. Secondly, tapping the shoulders or giving a hug means a lot to the elderly people. It was an amazing time not only handing food bags to them, but feeling of importance that they need a tap in the shoulder or hug makes them feel loved. To sum up, putting together the 3-day trip is that pieces of the puzzle will complete a picture, like building a house to make a home with father, mother, and kids and grandparents. I think building a family is building a community."
"Spiritual = feeling empowered to help the community in need and giving love with healing prayers and hugs. Humbling = knowing that all the monetary gains and and long days at work mean very little in comparison of the needs of so many that have nothing. When a bag of food and a hug brings happiness to so many. So many improvements have been made in a community with a church that gives so much. Bless them all."
"Impactful – truly blown away by the experience. Lucy and New Vision Community Church were not only incredible as hosts but their reach and impact within their community is nothing short of miraculous. I have learned more in three days than I would have thought possible beforehand. Our scope of mission work was vast; we were exposed to so many sides of life within and outside NVCC. This has left me questioning many aspects of my own life, both looking backwards and thinking about how to apply these learnings in the future. Overall, these experience was incredible and the entire team that took care of us throughout our stay deserves our highest praise. Thank you!"
"Even though the farm and surroundings have changed, the feelings of love and watching the joy received by so many remains the same. Seeing Felipe and his family receive his house and doing the work to make it the best house possible was so rewarding and so much fun! Thank you for giving us the responsibility as I know our entire team appreciated it and will cherish the memories."
If you would like to do a short term missions trip, contact us or call us. If you are an individual, we can attach you to another group. If you are a company/church,/organization that would like to organize something for your employees/members, we can put something together as well. We certainly can use the help!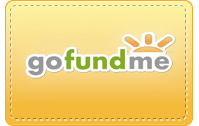 Author: Luisa Rodriguez is the official blogger for New Vision Community Church, daughter of Pastors Lucy and Luis DeLeon, and the author of Fruitfully Living.