Meet Team Oleander!
Another team finished their mission here in Laredo! It is always wonderful to see the impact that this work has not only on those we are helping, but on the helpers as well! Like others before them, Team Oleander gave 100% and saw the fruit of their labor in the smile of the recipients. They distributed much-needed items to some of Laredo's poorest and they served the elderly in our Silver Star program. However, their unique contribution was their landscaping efforts at our Ein Gedi Ranch. Under the hot Laredo sun, they beautified the community center by completely redoing the surrounding landscaping. The community center now boasts of eye-catching Oleander which was carefully planted by this team and the reason behind their team name.
Thank you again, Karen Koehler, Anica Zadrzynski, Amy Brunson, Quentin Milton, Scott Wittenwyler, and George Valiquette!
In Their Own Words
"Serving the poor was truly a gift from God. Their happiness with the bounty they received was priceless and will always remain with me. Loving the elderly was truly the highlight for me. I felt the Holy Spirit and I was moved beyond emotions. My respect for others who serve those in need full time has reached a new level. It amazes me how resourceful Luis and Lucy are to help others and when there was leftover food, at a moment's notice someone appeared to receive the leftover. It surprises me that they have to purchase food to give to others. Thank you for the wonderful opportunity. I have always wanted to do a mission, so glad my first one was here. Now to continue the work at home."
"This mission trip opportunity was very eye opening for me. Lucy and Luis were amazing hosts and clearly passionate about their ministry. It was a life changing experience to get to work with the people of Laredo, TX. This ministry is true and is really making an impact. I enjoyed working not he farm and serving the people of Laredo."
"It's been an amazing mission trip. Lucy and Luis have creating something very special here. It's amazing how hard they work to make lives of others a little easier. This has been my first mission trip experience ever and it has inspired me to continue on this path. I would love to participate more with other missionary work and I will also get more involved in my own community. God bless!"
If you would like to do a short term missions trip, contact us or call us. If you are an individual, we can attach you to another group. If you are a company/church,/organization that would like to organize something for your employees/members, we can put something together as well. We certainly can use the help!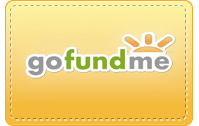 Author: Luisa Rodriguez is the official blogger for New Vision Community Church, daughter of Pastors Lucy and Luis DeLeon, and the author of Fruitfully Living.