Meet Team Antoine!
It gets hot in Laredo, very hot. Temperatures in May average 91 degrees and the sun is strong, powerful, and sometimes overwhelming. Yet, our May mission team conquered the heat while doing substantial work at our Ein Gedi Ranch. They weeded our fields to prepare us for fall plantings and planted new tomatoes in our raised beds. They also took down the old animal pen and prepared the site for the construction of the new community activity center.
As if that was not enough, they distributed items in our neediest communities and helped with our Silver Star program. The Silver Star program distributes groceries to hundreds of elderly per week and Team Antoine were the first ones to implement our new system of distribution. We are so very thankful for their efforts! While here they learned that when you put your heart and soul into doing the work of the Lord, you find true joy.
Thank you again Randy Shaw, Tina Colonna, Frank Moore, Will Steer, Dave Pagnard, Larry Morris, and Robert Jordan!
In Their Own Words
"So happy that I made the decision to come to Laredo. I'm truly glad that I met Lucy and Luis. Both have such a heart for the Lord and the community and such giving hearts."
"No amount of preparation could have prepared me of the experience and the people I met in Laredo. From Lucy and Luis and the warmth and spiritual beliefs to the people of Laredo that we served and experienced……It is this community that ultimately is the driving force of the New Vision Community Church."
"This was an eye opening and rewarding experience that I will never forget. My heart was broken and then put back together. I have developed a deeper love for my brothers and sisters, but more importantly a deeper love for my Lord. I have been recharged and I look forward to what He has for me in the coming year. I will be returning and then I will rejoice in my Father's name."
"So glad you welcomed us like a family–so happy to help and see everyone work as a team. So thankful to have God watching over us with the great weather and to see all the smiling children…..I hope to return again but will keep in contact! God bless those at New Vision and the wonderful work they do bringing hope to the community."
"… I returned home with a new, positive outlook on life. The experiences this past week have shown me how much I've grown, and confirmed that I am on the right path. I am very thankful for these experiences, the friends I share them with and for KeHE and Luis and Lucy. My time here has had a profound effect on my life."
If you would like to do a short term missions trip, contact us or call us. If you are an individual, we can attach you to another group. If you are a company/church,/organization that would like to organize something for your employees/members, we can put something together as well. We certainly can use the help!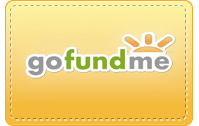 Author: Luisa Rodriguez is the official blogger for New Vision Community Church, daughter of Pastors Lucy and Luis DeLeon, and the author of Fruitfully Living.